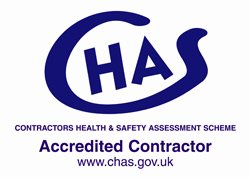 CONTRACTORS HEALTH & SAFETY ASSESSMENT SCHEME (CHAS)
CHAS is established as the market leader for health and safety pre-qualification in the UK. It is available to suppliers and organisations looking for suitably competent suppliers.
ENVIRONMENT AGENCY
We're proud to be registered with the Environment Agency. Working to create better places for people and wildlife, and support sustainable development.
WHAT MAC GROUNDWORKS OFFER
Click one of our services below to find out how we can help you